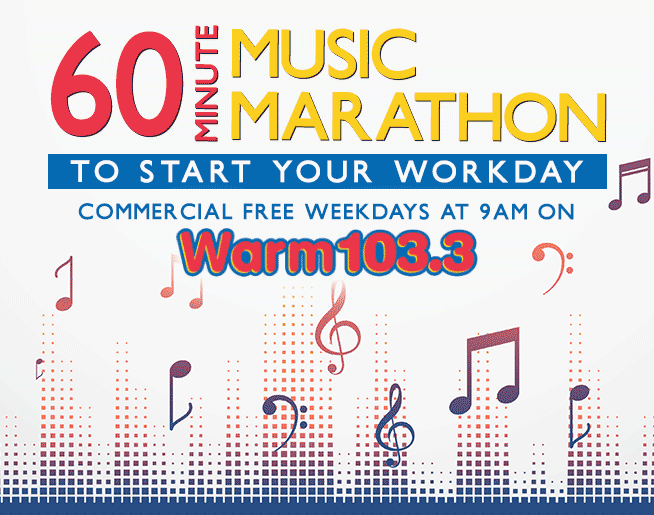 WARM 103.3 is making the start to your workday even brighter…
with a 60-Minute Music Marathon!
That's 60 minutes of commercial-free music starting just before 9am with WARM 103.3's Workday Kickoff, beginning right after Liz & Chris in the morning. We always have more commercial free music when you are at work on WARM 103.3's At Work Network!
LISTEN: on your radio at 103.3 FM, stream it on your desktop at warm1033.com, download the WARM 103.3 app on your smart phone, or ask your Google or Alexa-enabled smart speaker to "play warm one oh three point three."