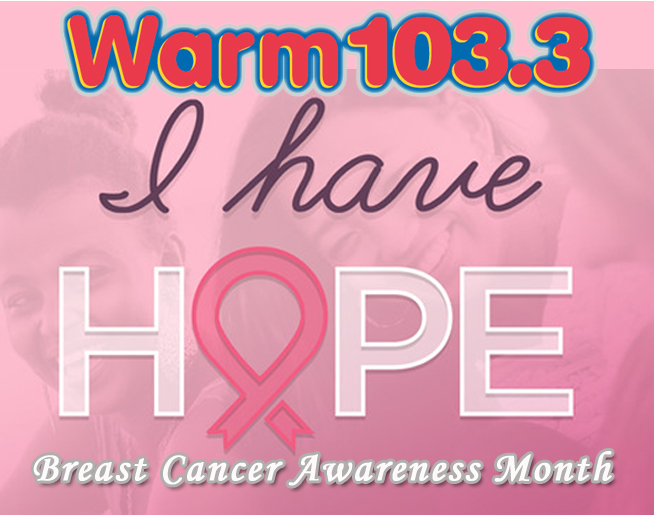 October is Breast Cancer Awareness Month. WARM 103.3 encourages you to get a mammogram if you are due for one or haven't had one for awhile. It is the easiest and best way for early detection of the disease.
Get Support. Get Involved. And Help Find a Cure.
Learn more about what resources are available with the PA Breast Cancer Coalition.
With your help and support, we can drive out Breast Cancer.
---
Support the National Breast Cancer Foundation's mission to RISE.
The past year has posed a challenge to just about everything, and breast cancer prevention is no exception. Although we saw setbacks in screenings and early detection, we're rising to the challenge together.
For the past 30 years, NBCF has supported women by helping them get access to the education, screening, and support they need. This is our moment to rise up and do even more.
Learn more at www.nationalbreastcancer.org.