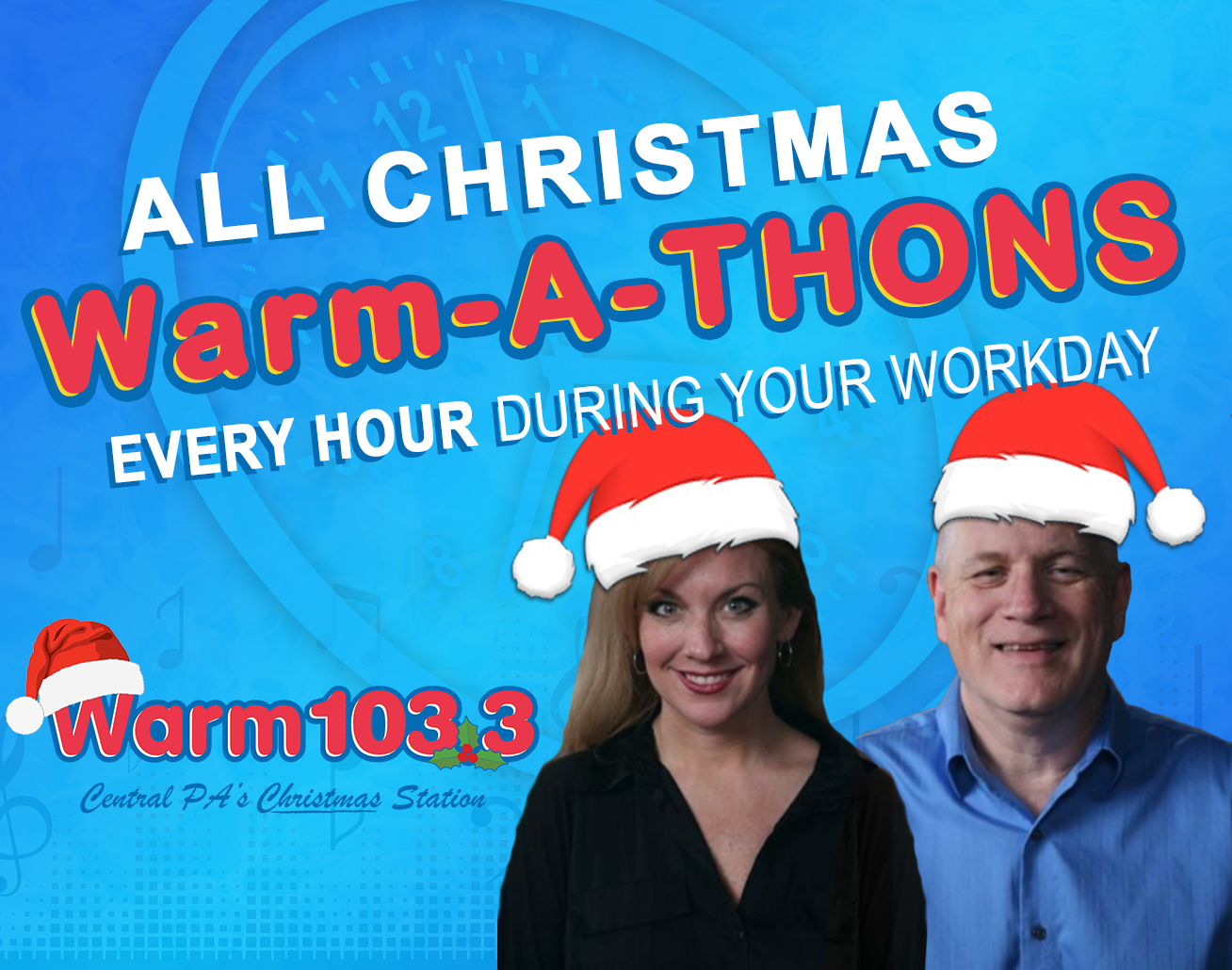 Warm 103.3 is playing more music than ever! Starting at 8:45am every workday, we're playing all-music Warm-A-Thons EVERY HOUR! And some extra-long Warm-a-thons, too
The 60 Minute Music Warm-A-Thon with Melanie Gardner at 8:45am.
And the Workday Wrap up Warm-A-Thon with Dave Russell at 3:45pm.
All day we're playing MORE music than ever before to pick you up and make you feel good while you work!
The most music, the most fun, and Central PA's best workday variety of 80s, 90s NOW!